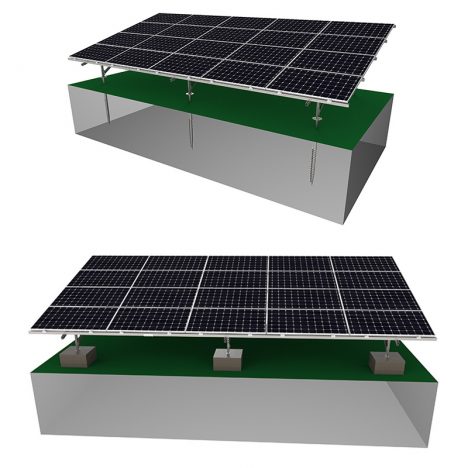 Solar Ground Mounting Systems
Product Type: Ground Mounting Systems for Carbon Steel

Product Model:Carbon-Steel-Ground-Mounting-Systems

Material: Carbon steel,Aluminium, Steel

Max Wind Load : 60 m/s

Max Snow Load : 1.4 KN / M 2

Solar Module Orientation: Portait or Landscape

Application:  Ground,carport
Contact by Email
Product Description :
Solar Ground Mounting System-Carbon Steel-W-Type
The steel solar ground installation system creates an economical solution and is very rugged, ideal for photovoltaic projects on open fields.
Its simplest design is to use the most commonly used galvanized steel as beams and guides, making it very suitable for various system sizes and modular configurations.
Our W-type is a double-column four-row installation method.
The strong steel structure helps to maximize the span between foundations, thereby reducing the total number of supports.
In addition, the steel terrain is compatible with anchor bolts, optimized for different terrains, and saves the cost of on-site modification.
Advantages :
1. Suitable for various panel sizes and terrain
2. Pre-assembled structure saves installation time
3. Flexible installation to adapt to different wind loads
4. Good compatibility
5. Sturdy and reliable structure
Parts and Components for this solar mounts system:
W-Type rack, Q235 carbon beams-U, Mid clamp, End clamp, Beam connector, Pillar with flange, Inclined support
Installation Instruction for ground mounting system:
1. Choose the foundation according to the requirements, concrete foundation or grounding screw;
2. Install front and rear feet, beam connector, pillar with flange, inclined support, rear lever;
3. Connect the beam and install the beam;
4. Install solar panels, mid clamp and end clamp;
Solar Mounting Systems for carbon steel W-type components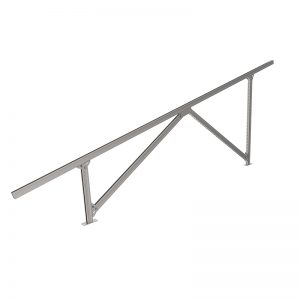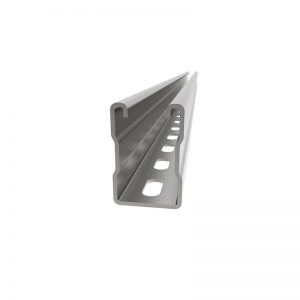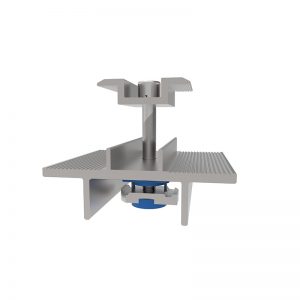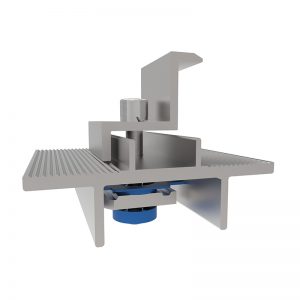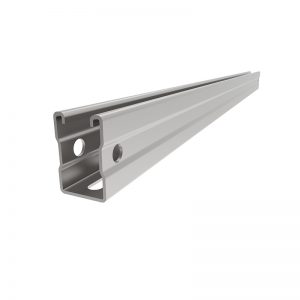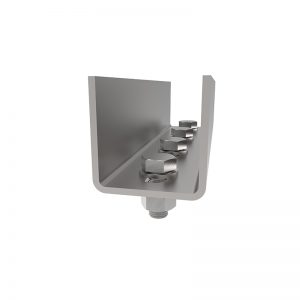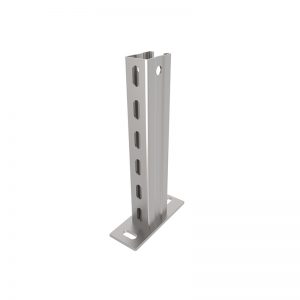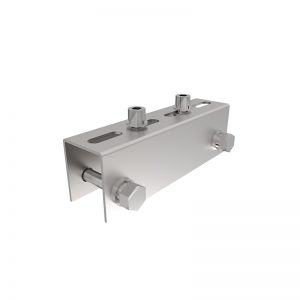 Item No:
SPC-GU-4H-W
Item type:
Solar Ground Panel Mounting Systems
Installation Site:
Ground Area
Profile Material:
Hot galvanized steel Q235
Fasten Parts :
Stainless steel A2-70
Small Components :
Aluminum alloy
Max Wind Load:
60 m / s ( 130 mph )
Max Snow Load :
1.4 KN / M2  ( 30 psf )
Color:
Silvery / Natural / Customized
PV Modules:
Framed/frameless
Module Orientation:
Portrait and Landscape
Warranty
10 years
Designed Lifespan
25 years
Packing Details
Inter:
Outer
Please provide me with information of Solar Ground Mounting System-Carbon Steel-W-Type SPC-GU-4H-W.
Q:
Do you have a supplier in Thailand i will be installing a system in December will need rails and brackets for a 1800 panel array?
A:
Dear sir,
Glad to hear from you!
Since the solar support system is customized, we can design based on your requirements, do you only need 1800solar panel, what is the total capacity?
Please provide the following information:
1. Solar panel specifications;
2. Power size;
3. Wind load;
4. Snow load;
5. Height from the ground;
6.Installation angle.
May I know is this project for personal use or commercial use?
It would be great if you could provide me with the company information, we can provide you with more satisfactory solutions according to your company information.
Thank you !
Best regards.
Q:
Wind and snow loadings unknown, assume norms please.
20 degree mounting angle. Ground clearance tbd, 0.5-1m
I'm needing recommended frame sizes to cost up for several solar farm locations.
A:
Thank you for your patient.
Where the W type ground mounted system can be used ?
Why W type ground mounted solar racking is cost-effective ?
solar ground racking system for carbon steel
solar ground racking mounted for carbon steel can be used in various arrays of open fields with grounding screws or concrete foundations.
solar ground racking system for carbon steel
SPC provides a wide range of solar ground installation systems. The solar ground racking system for carbon steel-W-type is made of high-quality carbon steel and sturdy aluminum extruded, and is strength tested to ensure that it meets the standards. In addition, there are accessories designed to help you quickly track installation and improve accuracy. The less installation time, the more time saved.
Feature:
1. Can be installed easily, quickly and cost-effectively;
2. Can withstand different wind and snow loads;
3. The required accessories are provided by us;
4. Reliability strength test to ensure high-quality products;
5. Structure guarantee;