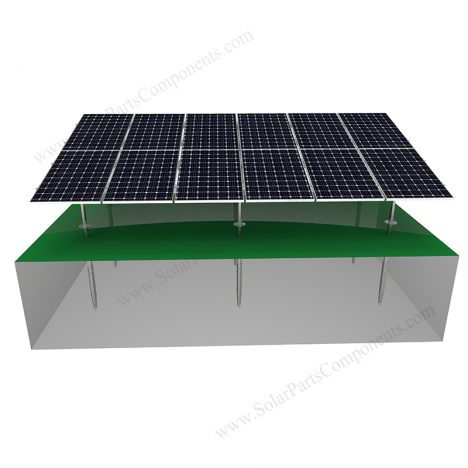 Solar Ground Mounting Systems
Product Type: Ground Mounting Systems for Carbon Steel

Product Model:Carbon-Steel-Ground-Mounting-Systems

Material: Carbon steel,Aluminium, Steel

Max Wind Load : 60 m/s

Max Snow Load : 1.4 KN / M 2

Solar Module Orientation: Portait or Landscape

Application:  Ground
Contact by Email
Product Description :
The ground installation structure design is located on the ground,
supported by a metal frame,
usually made of stainless steel, aluminum or carbon steel,
and fixed to the ground in various ways.
Our C-type carbon steel ground support system N-type is made of high-quality stainless steel, aluminum alloy and carbon steel,
with ground screws as the foundation, does not occupy space,
is not subject to geographical restrictions,
applicable materials have high corrosion resistance Performance,
fast installation, pre-assembly saves installation time and cost.
Advantages :
1. Strong corrosion resistance;
2. With grounding screw as the foundation;
3. Suitable for solar ground support systems of different designs;
4. Professional team and detailed installation instructions;
5. Carbon steel has high strength and meets the standards;
Installation Instruction for ground mounting system:
1. Choose the foundation according to the requirements, concrete foundation or grounding screws;
2. Install front and rear feet, beam connector, pillar with flange, inclined support, rear lever;
3. Connect the beam and install the beam;
4. Install solar panels, mid clamp and end clamp;
Solar Ground Mounting Systems For Carbon Steel N Type Installation Components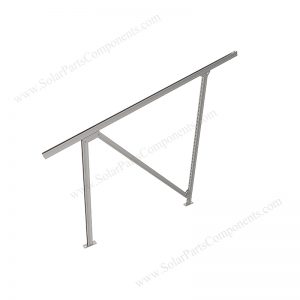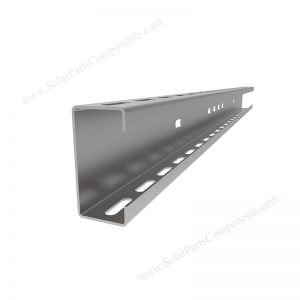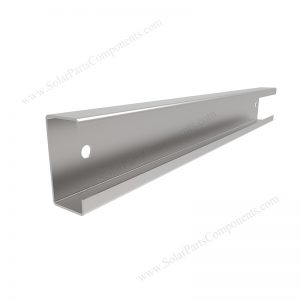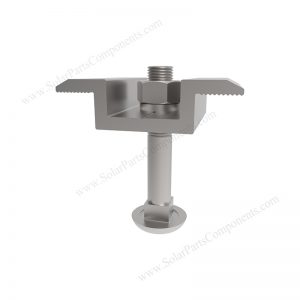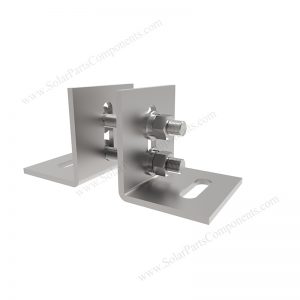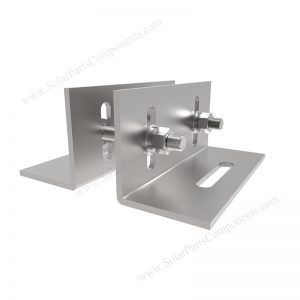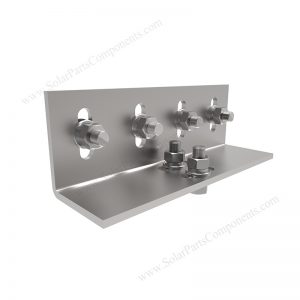 | | |
| --- | --- |
| Item No: | SPC-GC-2V-N |
| Item type: | Solar Ground Panel Mounting Systems |
| Installation Site: | Ground Area |
| Profile Material: | Hot galvanized steel Q235 |
| Fasten Parts : | Stainless steel A2-70 |
| Small Components : | Aluminum alloy |
| Max Wind Load: | 60 m / s ( 130 mph ) |
| Max Snow Load : | 1.4 KN / M2  ( 30 psf ) |
| Color: | Silvery / Natural / Customized |
| PV Modules: | Framed/frameless |
| Module Orientation: | Portrait and Landscape |
| Warranty | 10 years |
| Designed Lifespan | 25 years |
Can solar panels be mounted on the ground?
solar ground racking system for C-carbon steel
The ground racking mounts for carbon steel can be used with grounding screws in different panel arrays under various conditions.
Hot Dip Galvanized Steel Ground Mounting System
"
Dear Sir,
we are looking for Hot-dip Galvanized Steel Mounting System.
How you calculate the price of this system? Is it for panel or for part?
I need to know the name of each part and size.
I want to buy big quantity from you and keep in my stock, but how I can calculate the price for my client?
For example, if I sell to my client this project, how I can calculate him the structure price?
Following is arrays for our standard Hot-dipped Galvanized Steel Mounting System:.
2×10 or 2×15
We are distributor in Brazil, so we have some different panel and we sell to different place.
Following are more details for your designs and quote,
1) What is the size of panel? What is the maximum power of panels?
-330W to 410W, size 2mt x 1mt
2) What is the ground clearance ?
-the short part is 1.5mt of ground
3) What will be the angle of panels?
-15º
4) Wind speed & snow loading? Or give a accurate location as well.
-we don´t have snow in Brazil, about the wind, could you check the average wind speed in Brazil?
Following is the wind speed of our city.
Thanks,
Eduardo
"
"
Dear Eduardo,
Thank you for your Great information.
We are glad to learn about you are looking for ground mounting systems.
pls kindly find the drawing of Galvanized Steel 2*10 & 2*15 modules
(1) 2×10 Hot dipped Galvanized Steel Mounting System Array design;
(2) 2×15 Hot dipped Galvanized Steel Mounting System Array design;
and also attached the quotation to email as you reference.
(3) 2×10 Hot dipped Galvanized Steel Mounting System BOM;
(4) 2×15 Hot dipped Galvanized Steel Mounting System BOM;
if you have any question pls feel free to contact with us.
Thank you,
Solar Parts & Components
Sales Team
"
solar ground mounting system for C-carbon steel N type
The solar ground carbon steel installation system uses hot-dip galvanized steel structure and ground screws as installation methods. Carbon steel ground installation solar system-C-type steel ground solar panel installation structure for N-type photovoltaic system. The C-Steel ground mounting system is suitable for photovoltaic array systems in open areas. Including various ground installations, solar carports, solar farm sheds, etc.
Feature:
1. Strong terrain adaptability
2. Durable carbon steel structure
3. Quick installation
4. Use with grounding screw
5. Sturdy and strong structure