Tin Metal Roof Mounting Project – U Clamp, 0.88 MW
Trapezoid metal roof sheets are widely used for factory facility, warehouse and large scale grounding building .
Solar panels are very suitable to install such metal roofing, because they are flat and strong to support PV modules .
SPC newly release U shape short rail units which can apply for metal roof mounting with cost effective solution .
Following is one instance which we produce for one Vietnam project ,
Base information is :
(1) PV modules size : 1956 mm x 992 mm x 35 mm ;
(2) Quantity : 2378 units , 0.88 MW ;
(3) Installation angle : 0 degree ;
(4) Design Wind Loading Speed : 30 m/s ;
(5) Design Snow Load : 30 cm ;
(6) General pan view for mounting arrays :
Trapezoid metal roof profile , 5 ribs, 250 mm  between two ribs :
Includes :
– 1 Row x 21 Column x 6 Groups, 370w/pcs, 46620 Watts in subtotal;
– 2 Row x 4 Column x 2 Groups, 370w/pcs, 5920 Watts in subtotal;
– 2 Row x 11 Column x 6 Groups, 370w/pcs, 48840 Watts in subtotal;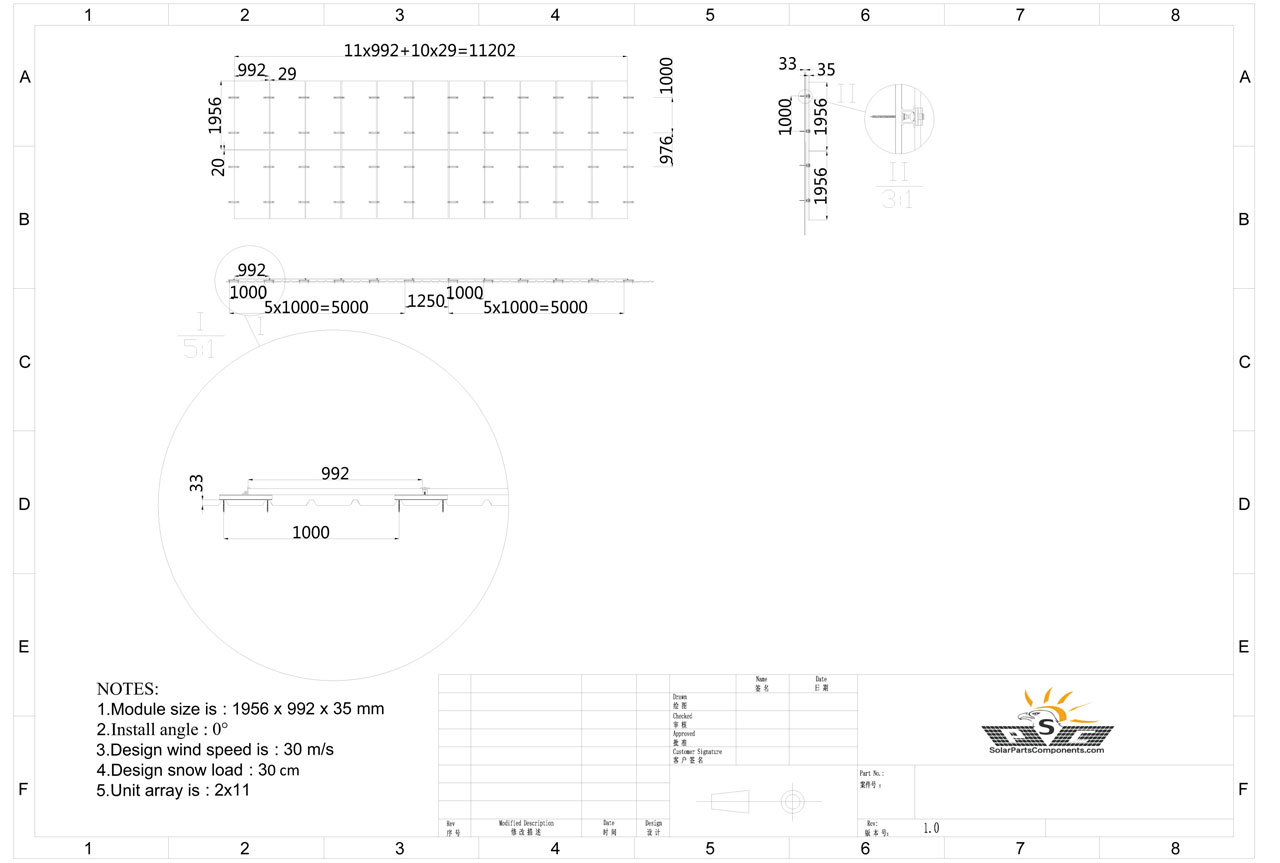 – 2 Row x 15 Column x 2 Groups, 370w/pcs, 22200 Watts in subtotal;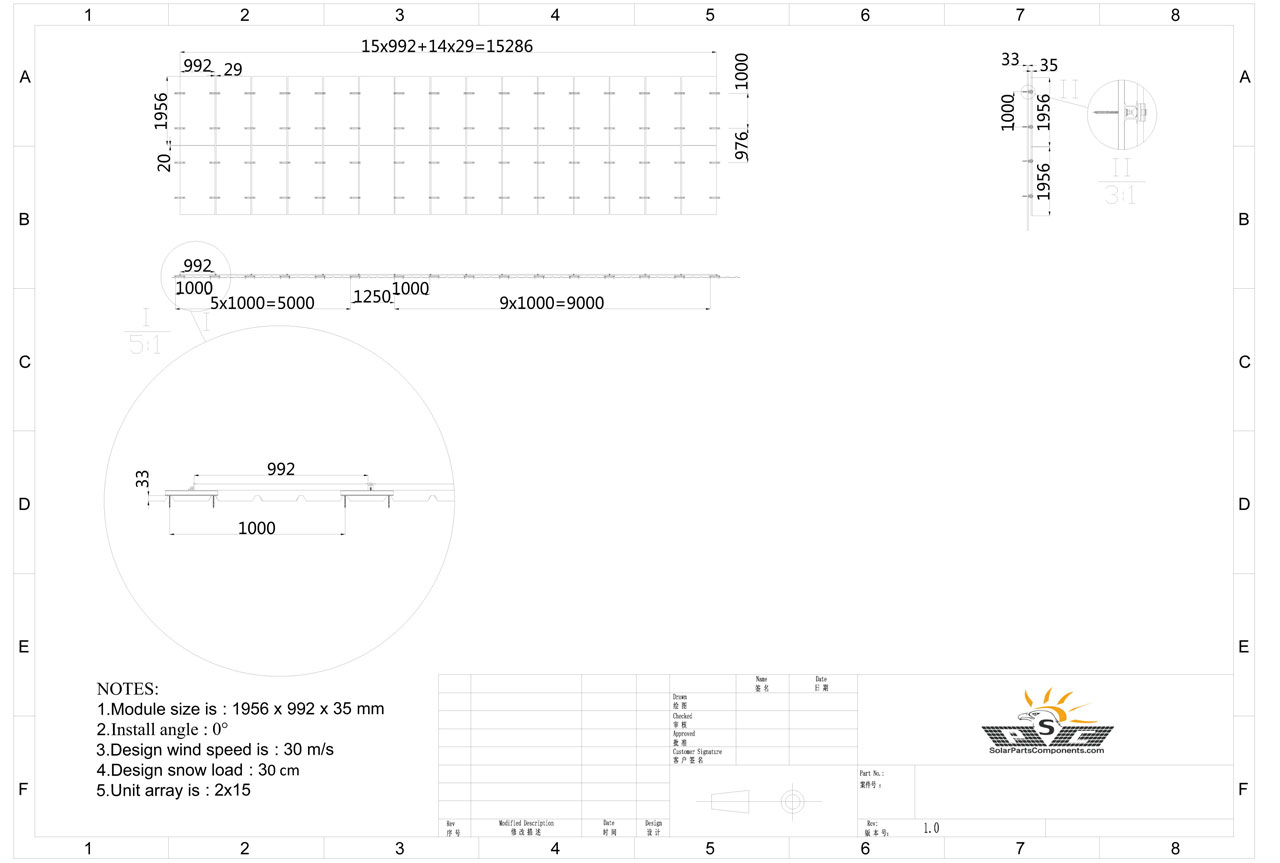 – 2 Row x 20 Column x 7 Groups, 370w/pcs, 103600 Watts in subtotal;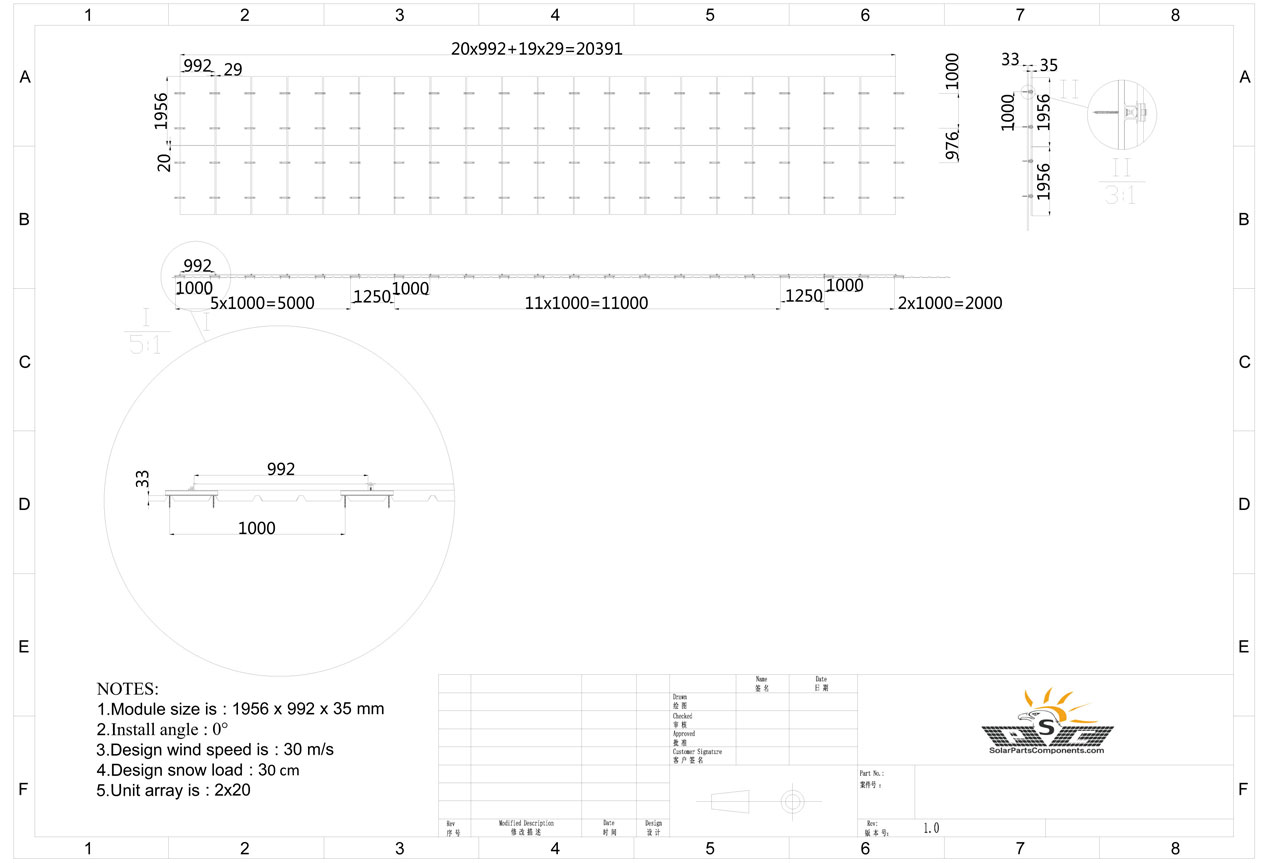 – 2 Row x 21 Column x 42 Groups, 370w/pcs, 652680 Watts in subtotal;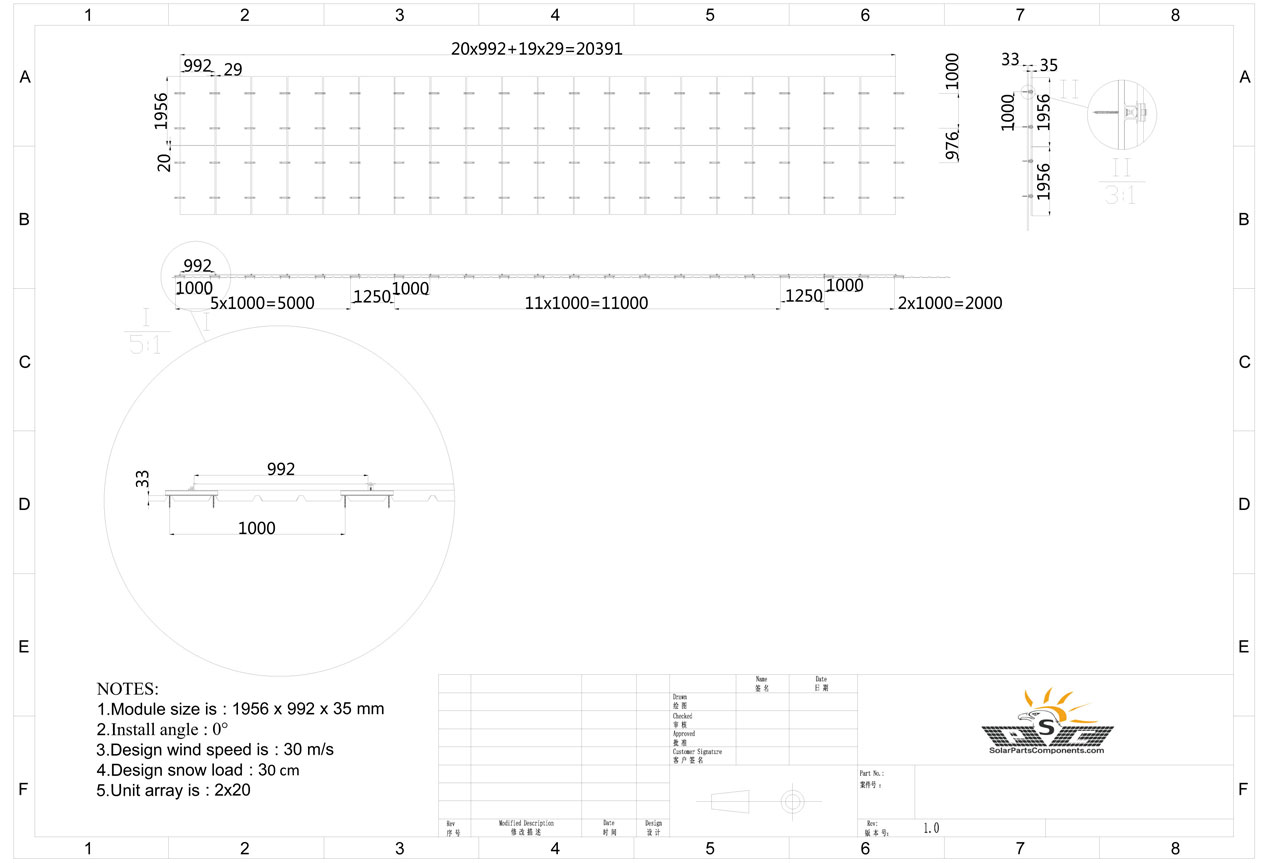 -BOM  for this Vietnam Metal Roof Solar Mounting Project  as below :
The key components – U clamp details for this metal roof mounting project :
Drilling holes on ribs of  metal roofs,
attach our mounting clamps ,
apply caulk over screw holes after installation for waterproofing if necessary ,
Fabrication details for clamps, mid / end clamps :
Welcome to send more information of your mounting project, we carry optimized solar panel roofing racking systems at
wholesale prices whatever for rooftop or ground installation .
SPC is a high-tech enterprise in the field of PV module mounting industry .
With leading technology, rich manufacture experience and excellent services, we carry: Solar Roof Hooks, Clamps, Wire Clips, Grounding Lugs, Earthing Plates, Aluminum Rails, Flashing, Ground Screws and much more …
Our solar panel mounting solutions have been applied to residential, commercial or industrial application all over the world .
Custom made, OEM, OEM services are always welcome for long term cooperation .
We aim to be one-stop-shop for your full solar mounting parts and components supplier with factory direct !