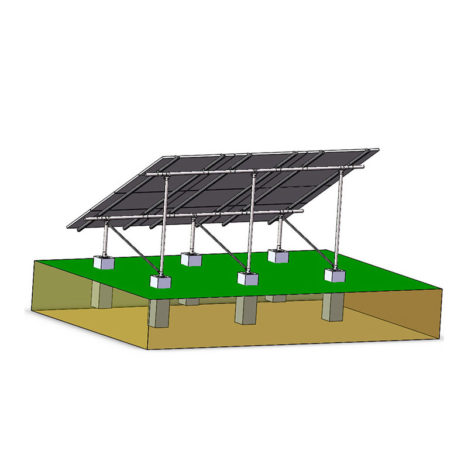 "N" type, Concrete Pier Mounting Systems
Product Type: Ground Solar Panel Mounting System

Product Model: Solar-Ground-Mounting-Systems-N-Type-Concrete-Pier

Material: Aluminium, SUS 304 Steel

Max Wind Load : 60 m/s

Max Snow Load : 1.4 KN / M 2

Solar Module Orientation: Portait or Landscape

Application: Ground flied / Flat roofing
Contact by Email
Product Description :
This " N " type solar ground mounting systems is designed to installed on concrete pier or cement plinth .
The so called "N" type means we using one piece of  the lateral brace accross side mounting structure .
The tilt brace together with frong column and back column make a shape like letter " N " .
Samples can be available in 7 days for concrete pile solar mount structure .
Full aluminum solar rack components for this mounted components , strong and sturdy beyond good wind and snow loading weather .
We offer whole kits solar ground system for this concrete pier N type model , including necessary screws , nuts … It's real one-stop-shopping wholesaler .
Following "N" series solar ground mount project information are valuable for us :
The dimension the solar panels: ___________ mm ( L X W X T );
What's the type panel mounted on concrete ground : framed / frameless ;
How about the panel array: __________
Are there special requirements of wind speed and snow pressure ?
__ m/s anit-wind speed and____KN/m2 snow load.
Because of pre-assmebled kits, it's easy to install this N ground mounting systems on your concrete piers .
Advantages :
Factory direct for this cement pile type ground mounting system ;
Professional and Top service in solar installing industry ;
Stable quality and competitive prices for this concrete piler N type solar ground mounting kits .
Suitable installing for open field such as ground , flat roofing …
Quick installation and delivering on concrete foundation with ten years warranty .
Parts and Components for " N " Type Screw Pile Solar Ground Mounting Systems :
Back post, front post, aluminum brace, main rails, beams, mid clamp, end clamp , connectors, splice …
"N" Type , Concrete Pier Solar Mounting Systems Installation Components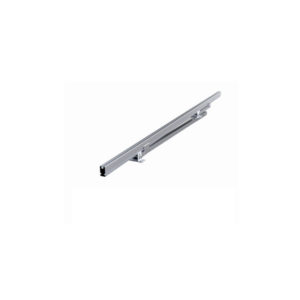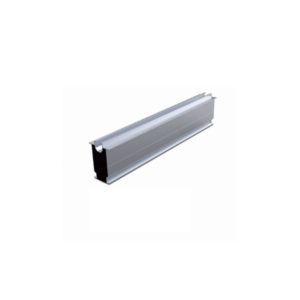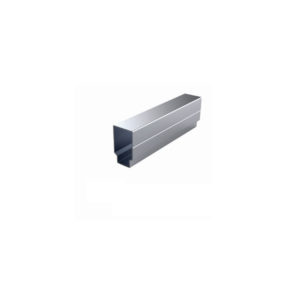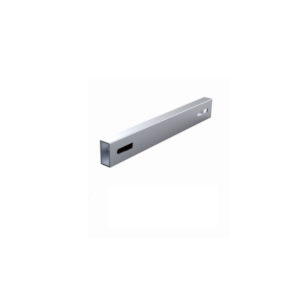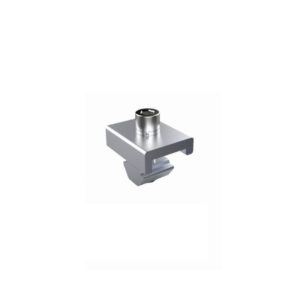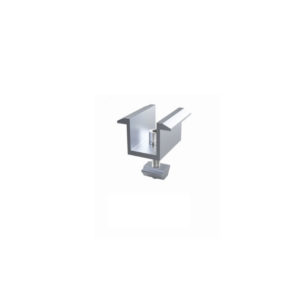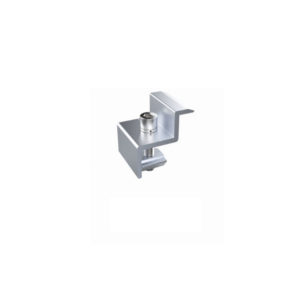 Brief Descriptions :
" N " Type Concrete Pier Solar Mounted Systems for ground solar panel installation
Item type:
Ground Mounting Systems
Technical Parameters :
Type :
" N " ground solar mounting system
Installation Site :
Home / Indurstrial / Commercial
Installation Angle :
0° ~ 30°
Profile Material :
AL 6005 – T5 ( Anodized ) / Q235B (Hot-Dip Galvanized)
Fasten Parts :
Aluminum / Carbon Steel Screw Pile
Small Components :
AL 6005 – T5 ( Anodized ) / SUS 304
Color :
Silvery or according to customer requirements
Wind Load :
60 m / s
Snow Load :
1.4 KN / M2
PV Modules :
Framed, Frameless
Module Orientation :
Portait and Landscape
Standards :
AS/NZS 1170
DIN 1055
GB50009-2012
IBC2009
TUV
JIS C 8955 : 2011
International   Building Code IBC 2009
California   Building Code CBC 2010
Warranty
10 years
Designed Life Span
25 years
Packing Details :
Inner :
Bubble bag+inner box+Carton
Outer :
Wooden Box, Steel Pallet, MDF, etc
Video demonstration about our concrete pile base galvanizing ground mounting structure system from Solar Parts Components Factory
Solar Panel Ground Mounting System with concrete pile base foundation,  more details kindly check below :
>>>
Can our solar ground mounting structure be used for farmland ?
Farmland PV Module Mounting Structure
Yes, our solar panel mounting system can use for farmland well .
Farmland solar panel mounting kits belong to one of grounding installation structure which are used for farmland .
Our design is using carbon steel and high quality aluminum alloy in material with strong strength and anti-corrosion features .
Advantages of Farmland Ground Solar Panel Mounting System :
– Pre-assembled before shipping ;
– Easy and quick installation on site ;
– 10 years warranty, 20 years lifespan ;
Welcome to get more information of our sturdy and strong farm mounting solution from www.SolarPartsComponents.com
Height adjustable solar ground mounting kit, Q235B structure with ground screws
Morocco PV ground mounting project – Q235
Tilt angle of module : 20 / 30 / 40 Degrees;
Module layout 3H X 1 ;
Module Type: Crystalline silicon ;
Module Weight : 23 KGS;
Wind load Required (m/s) : 140 kph ;
Anti-seismic Degree Required : 7 Earthquake
Installation capacity 297 KW ;
Location: Morocco ;
Ground Clearance 1 meter;
Module Dimensions : 1650 X 992 X 40 mm ;
Max. Module Output : 330 W ;
Snow Load Required : 20 cm ;
Design for Solar Q235 ground mounting system:
– Basic wind: 140 KPH ;
– Design code : ASCE 7-10;
– Terrain category : C ;
– Module size : 1650*992*40 mm, 330WP
BOM List :
1. Column base A/B/C , Q235B , H.D.G. 65μm (AVG) surface treatment;
2. Column A/B/C Q235B, H.D.G. 65μm (AVG) surface treatment;
3. Rail, 6005-T5 , Anodizing 10μm surface treatment;
4. Fixing Base , H.D.G. 65μm (AVG) surface treatment;
5. Mid clamp, 6005-T5 , Anodizing 10μm surface treatment;
6. End clamp, 6005-T5 , Anodizing 10μm surface treatment;
7. Back strut, Q235B , H.D.G. 65μm (AVG) surface treatment;
Welcome to get more info about out Q235 PV ground mounting series from www.SolarPartsComponents.com
Project Case for adjustable concrete foundation ground PV mounting system - 270 KW
adjustable ground PV module mounting system for Casablanca, Africa project
4.5M solar ground mounting project, UAE
Solar full mounting structure with concrete base
Good quality aluminium solar structure for roof mounted ballast structure,
that can fit 12 panels of 375Wp amounting to 4.5 kWp.
Please check picture for a sample
1 villa = 4.5 kWp
1000 kits
Total= 4.5 MWp
the united arab emirates CIF term
Project Case for this " N " type Concrete Pier Solar Mounting Systems