Can solar panel metal roof mounting be railless ?
In traditonal mounting structure for rooftops includes mounting clamps and aluminum rails .
The function for solar clamps are offer stable and firm base between roof beam and aluminum rails .
PV modules array on aluminum parallelly and fixed by mid / end clamps around edges .
Nowadays engineers can design special clamps depend on standard roof tops .
Solar Parts & Components Factory can offer utilized clamps for your metal roof , feel free contact us 7/24 .
Following is one metal roof instance and improved railless clamps we can offer .
Metal roofing prifile for PV module mounting project :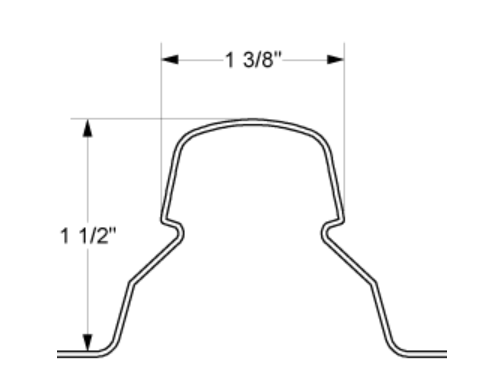 Our engineer recommend rail free mounting bracket :
With this rail-less brackets, customer can save money and labor cost well .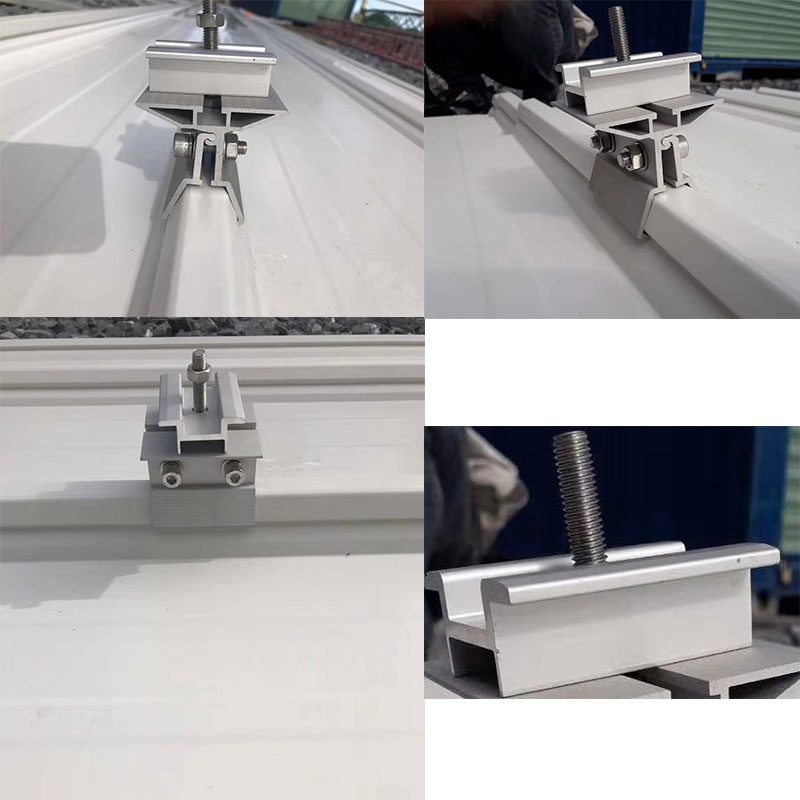 With advantages of lower cost / reduced time installing / fewer components ,
this rackless mounting systems are compatible with most of types of metal rooftops .
This rail free clamps can help rapid / quick mounting on metal sheet roofing .
EPDM pads can make sure watertight contacting metal sheets and clamps well .
Greatly cost saving by eliminating long aluminum rail design .
Suitable for most of PV moudule types flexibly , easy and convenient for metal roofing sheets .
Several railless clamps for standing seam / trapezoid metal roof available in our factory .
Application for railess bracket : snow guard, pv module installation, utility …
Welcome to buy solar panel railless clamps for metal roofing from www.SolarPartsComponents.com