Tile roof hooks for solar, selected SUS304 material, the product has high usability and strong corrosion resistance. Suitable for a variety of framed or frameless components, the use of hooks ensures efficient installation and reduces labor time on the roof.
The hooks are engineered for quick and easy installation, and are precisely aligned to the mounting point to minimize infiltration for solar roof installations.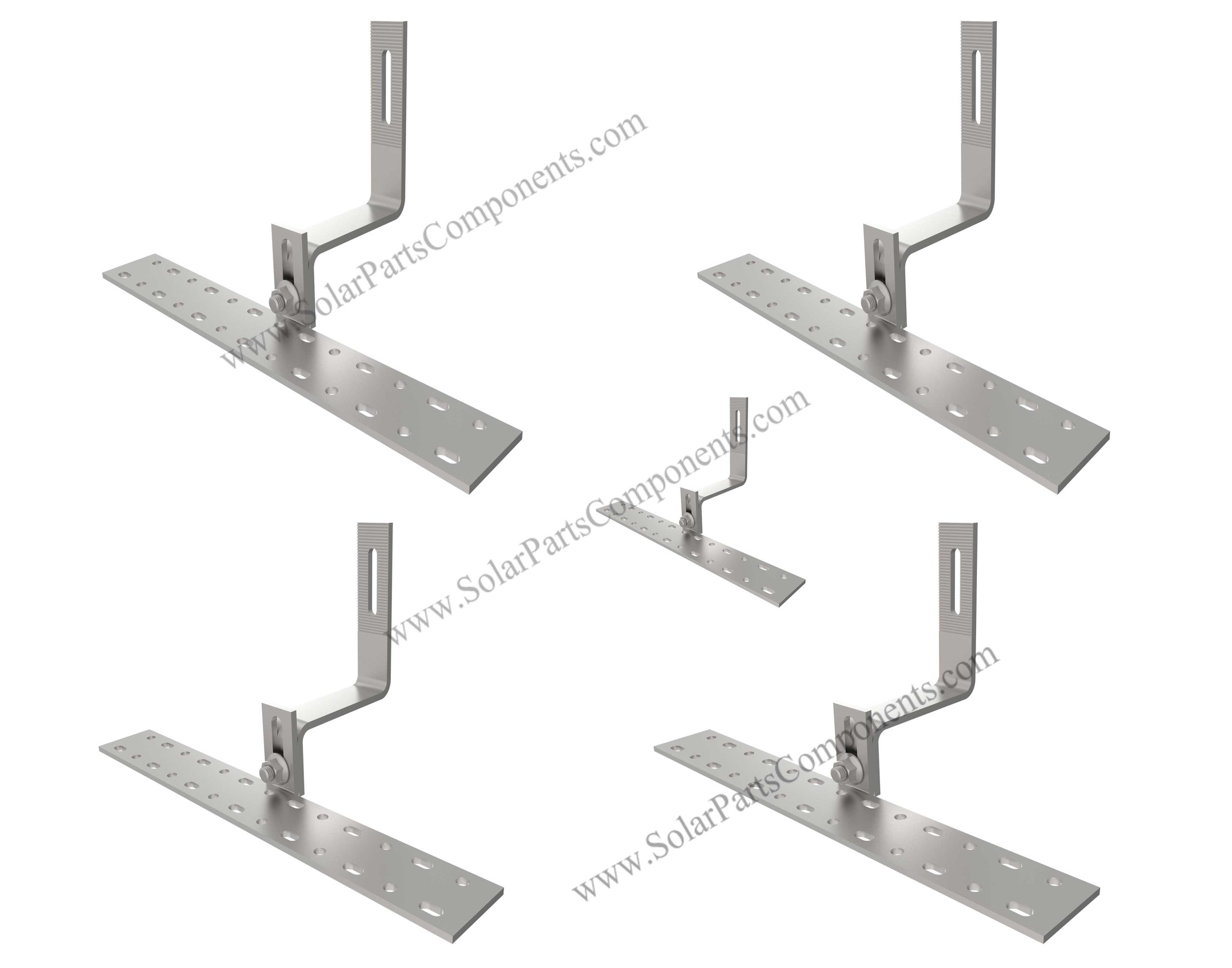 The length of the base of this PV tile roof hooks product is different from other hooks. It has a length of 350mm.
There is an adjustable height of 20mm at the lower handle of the hook, which can be adjusted according to different roof conditions.
It is suitable for areas with high wind speed and snow load. The extended base has It is beneficial to make the hook firmly fixed on the roof, so as to provide safe and strong support for the whole bracket system.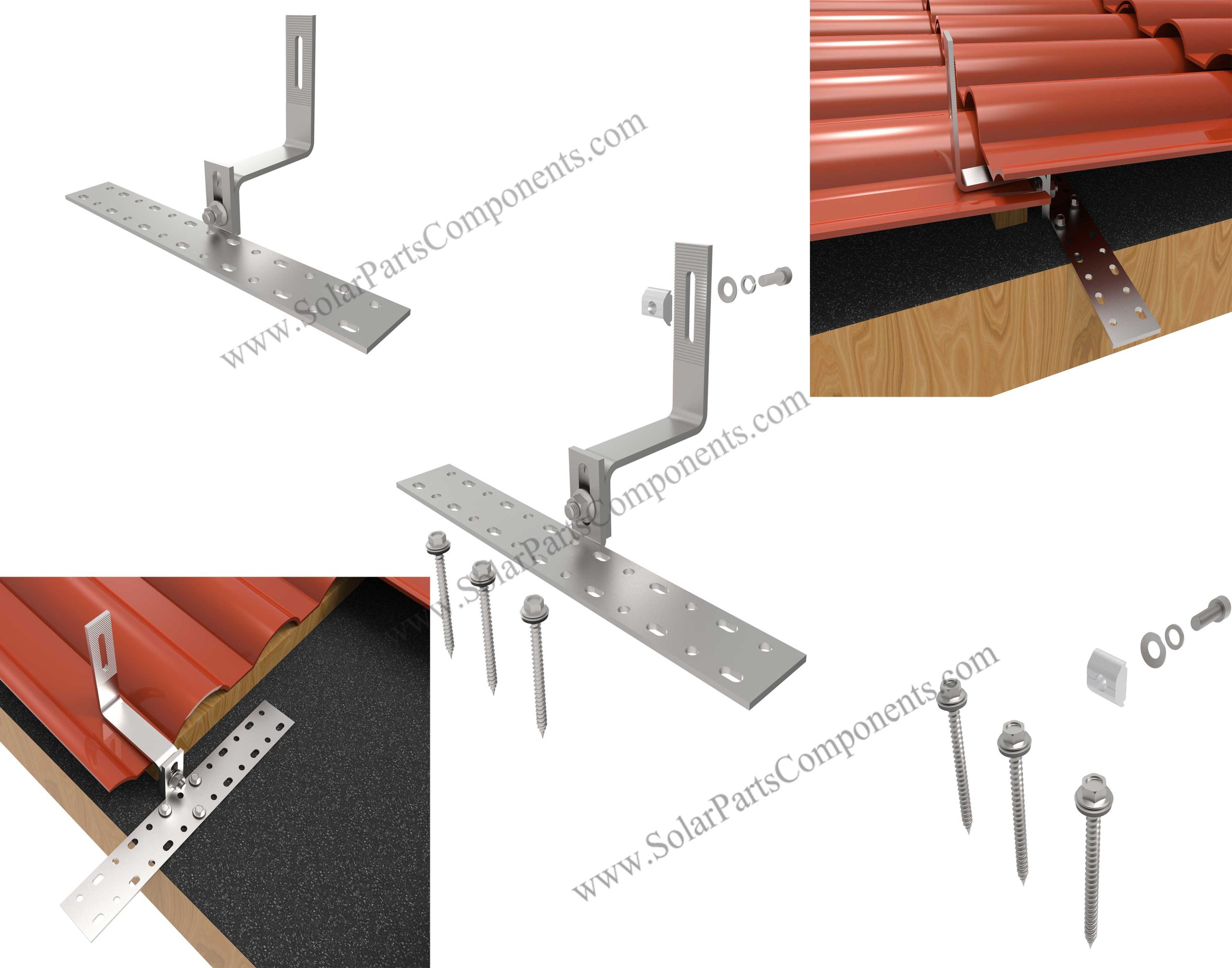 Tile roof hooks for solar supplier is suitable for the installation of solar brackets in different roof scenarios.
When installing, you only need to determine the installation position, drill holes on the main beam with an electric drill, and then fix it with wood screws.
Special attention should be paid to the front and rear of the wood screws It is necessary to apply sealant at the drilling position to ensure the sealing of the drilling, prevent the infiltration of rainwater, and achieve the durability of the hook itself and the integrity of the structure in all environments.
Accessories:
M10x25mm Bolt, Bolt, Base
3*6.3x80mm wood screws