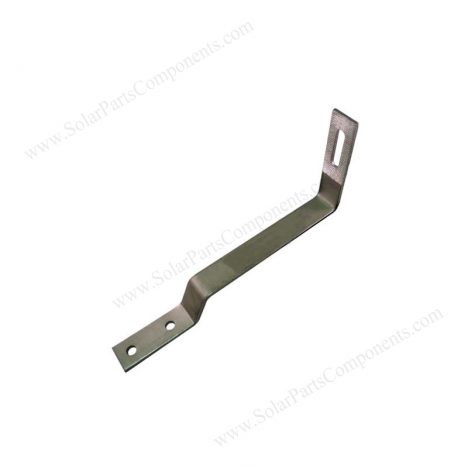 Solar flat tile roof mounting system
Product Type: Solar Panel Mounting Systems for flat tile roof

Product Model:Flat-Tile-Roof-Solar-Mounting-Systems

Material: Aluminium, Steel

Max Wind Load : 60 m/s

Max Snow Load : 1.4 KN / M 2

Solar Module Orientation: Portait or Landscape

Application: Flat tile roof
Contact by Email
Product Description :
Solar Mounting Components -flat tile roof hook #12, non-adjustment, side mounted
Non-adjustable flat roof solar roof hook.
This installation is for side rail installation-90 degrees vertical.
We connect the wooden beams with hexagon spring washer screws in the holes of the hook base.
Our stainless steel 304 hooks have excellent corrosion resistance and oxidation resistance, and good waterproof performance.
The parts are pre-assembled and the entire installation system is highly efficient and cost-saving.
Advantages :
1. Applicable to all standard flat tile roofs
2. Supporting fasteners and hardware
3. Stainless steel material, corrosion resistance
4. Reliable durability
5. Excellent precision components
Installation Instruction for flat tile roof hook #12:
Flat tile roof hook #12 is designed to fit most pitched roof.
1. Remove the tiles from the area in which you will be installing.
2. Locate and mark the rafters.
3. Place the Hook and pre-drilled two holes with the 3/16"Drill Bit.
4. Remove the Hook, clear the debris, and fill the pre-drilled holes with sealant.
5. Place and mount the Hook using the Solar Screws.
Solar Flat Tile Roof Mounting Systems Installation Components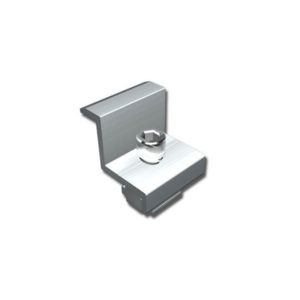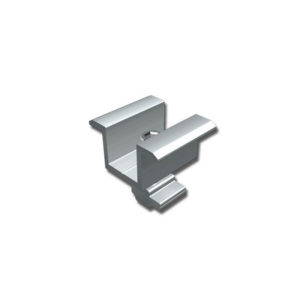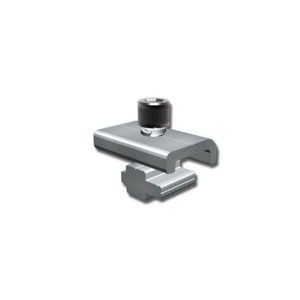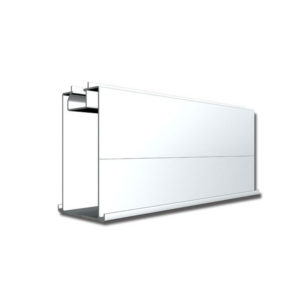 Item No:
SPC-IK-12
Item type:
Solar flat tile roof hook #12
Installation Site:
Pitched roof
Installation Angle:
0°~60°
Profile Material:
SUS 304 Stainless Steel
Fasten Parts:
Stainless Steel / Aluminum T Sliding Nut
Color:
Silvery or according to customer requirements
PV Modules:
Framed, Frameless
Module Orientation:
Portrait and Landscape
Warranty
10 years
Designed Lifespan
25 years
Packing Details
Unit size:
123*29.2*289MM[4 3/4"x1 1/4"x 11 2/4"]
Unit weight:
445(g)/0.98 [lb] /pcs
Carton size:
550×210×185mm [21 3/4″ ×8 1/4″ ×7 1/4″]
Carton weight:
27,200 (g)/59.97 [lb] /CTN (60 PCS / CTN)
Solar flat tile roof hooks for side mounted
Solar flat tile roof hooks for side mounted are made of SUS 304 type stainless steel, which can provide strength and rigidity, and can more effectively install solar panels. 90° flat tile roof hook for side mounting rails. It is an non-adjustable roof hook specially designed for flat roof tiles. It is stable, weatherproof, weatherproof and durable.
Feature:
1. Suitable for flat tiles
2. Easy to install
3. High-quality solar panel mounting bracket
4. Suitable for side-mounted rails
5.25-year warranty