OEM and ODM service for solar accessories is the majority business for SolarPartsComponents. Our factory has been in OEM and ODM service for 12 years experience. We are rich experience dealing with customers from more than 40 countries in the world.
OEM Service
If the customers already have their own product designs, we can provide manufacturing and testing services then supply the products. As the product is of custom design, the products will be exclusively manufactured for the customer.
ODM Service
When our products cannot meet your specific requirements and your company does not have readily designed products, our engineer team can work with you to tailor a product to suit the requirements. The engineering will go through processes of developing, designing, prototyping, design verification testing, tooling, product manufacturing, and safety standard compliance certification to ensure that final product meet all requirements.
We provide OEM and OEM service for various solar mounting accessories like solar clamp,solar bolts,tile roof hooks,ground clip,cable clips,rubber gasket for bolts and screws,anti thief bolt……
Some of our cases OEM/ODM for our customers:
Some of our customized solar grounding pins
More details kindly check>>
https://www.solarpartscomponents.com/solar-grounding-pin-spc-gp-02
2. Customized Solar Clamps and bolts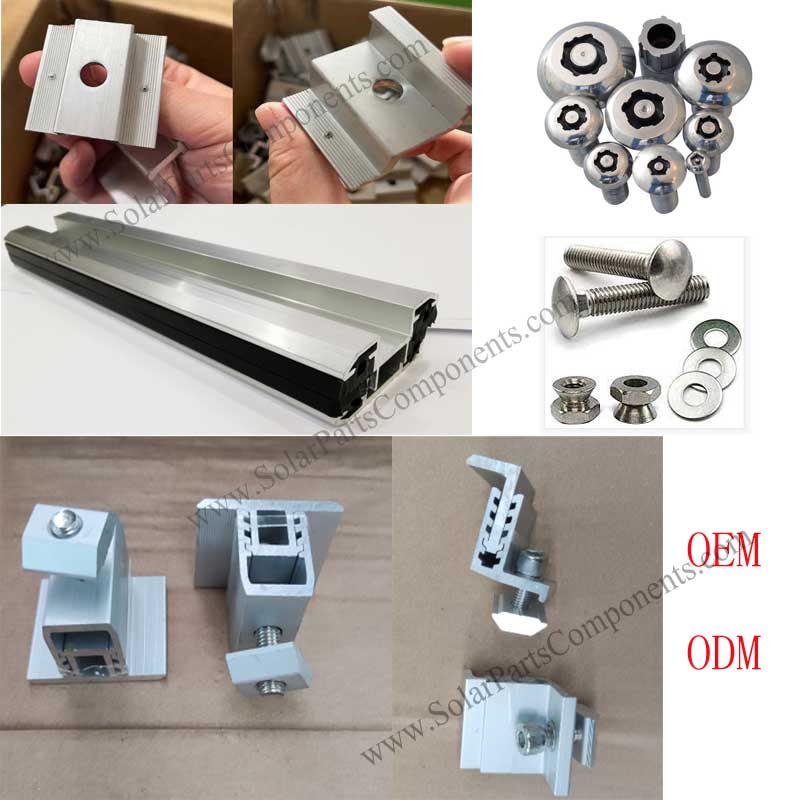 3. Customized EPDM Gaskets
We have rich experience for customize all kinds if ruber pads for solar clamps/bolts/screws….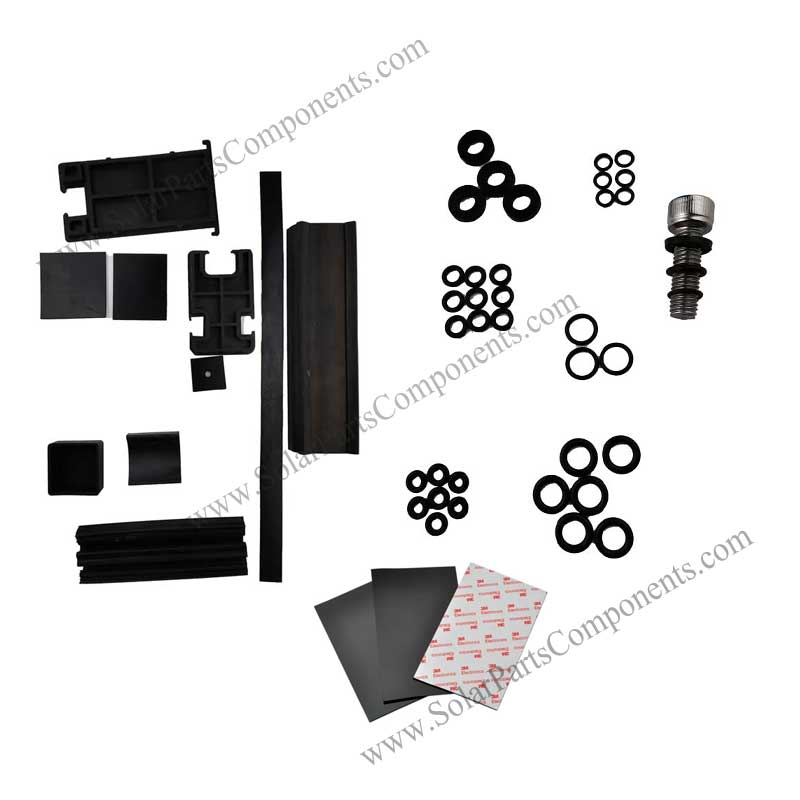 Also, we have years of experience for customizing solar mounting systems. Welcome customized from our OEM & ODM factory.Feel free contact us for more details.