Introduction of Off Grid Solar Power System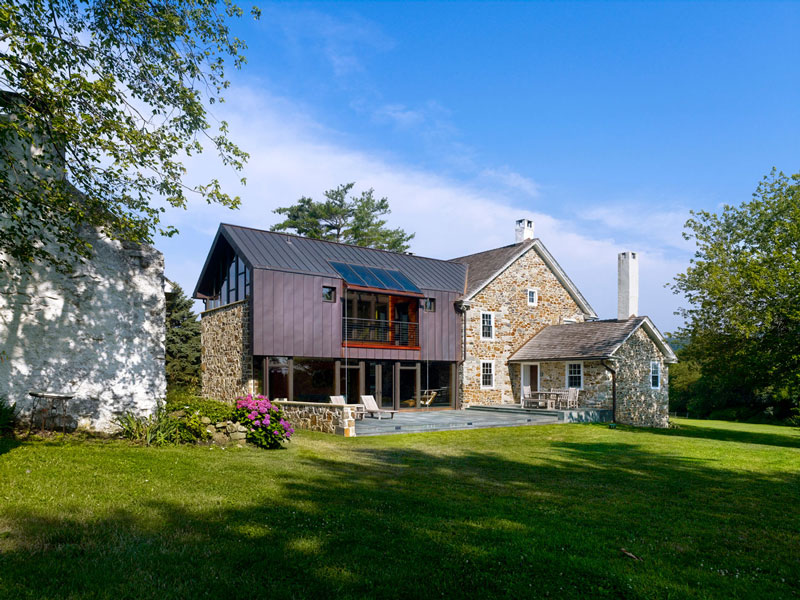 Solar Off Grid System for home, farmhouse …
(1) Solar Panels ( PV Modules) conver the solar energy into DC ellectricity ;
(2) Charge Controller : Regulates the charge of solar electricity into batteries ;
(3) Deep Cycle Batteries : Stores solar electricity for later use ;
(4) Inverter / Charger : Convert DC electricity into AC electricity sam quality as the utility electricity and regulate the AC charge to the batteries from the utility or generator source .
(5) Loads : Powered by solar energy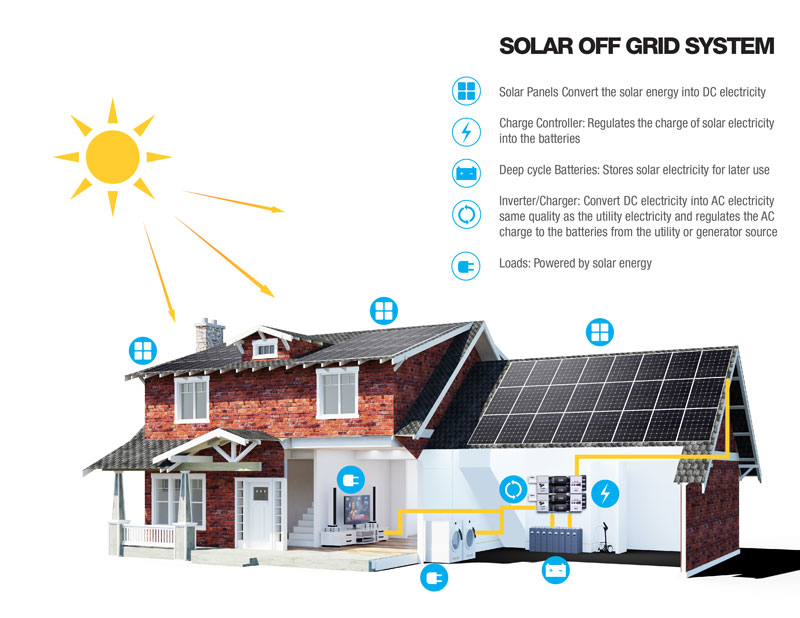 PV Modules off-grid energy storage system is widely used for romote places such as : farmhouse, village homes, desert, marsh , rainforest, high mountain … Aslo can be applied to mobile application like : boats,
recreational vehicles, tent, aircraft …
Solar energy is a renewable, clean power sources .
The PV panel efficiency is more and more better and practical nowadays :
Mono crystalline solar panels efficiency can reach 20% up ;
Poly crystalline solar panels efficiency can reach 16% up ;
Thin-film solar panels efficiency can reach 12% up .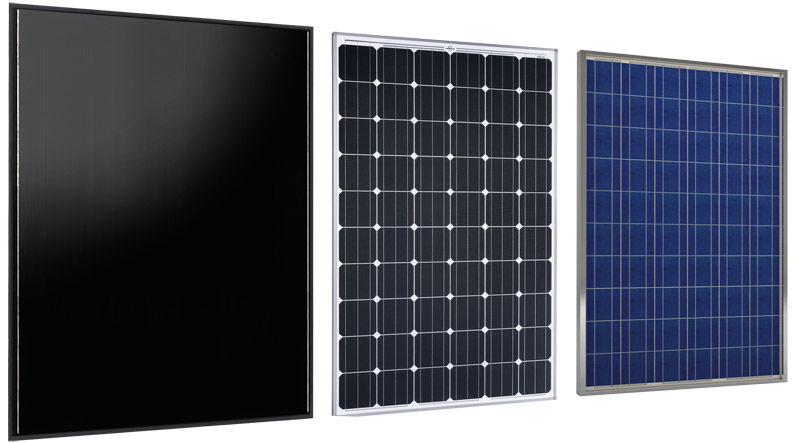 With experience we, can help you building up small solar powered station , convert sunlight to electricity for your home, farmhouse …
(1)
Power loading caculation :
First of all proper caculation for all power loading capacity should be caculated such as : Lights, TV sets, laptop, microwave oven, refridgerator, air conditioner …
A pieces of good advice is trying avoid using high-power electrical appliance as possiable as you can .
Using wood fuels or gas fire for cook stoves and water heaters, clothes dryers .
Using evaporative coller, swamp cooler , geothermal power cooling instead of electrical air conditioner .
Today more and more standardized to making a solar power electric homes, just several module components , can quick make one whole set of system .
But routine maintenance is must for solar power system especially for batteries and PV modules .
(2)
Solar Panel sizes, quantities, caculation .
Comparing most common types in the market : Mono / Polo / Thin-film soft solar panels ,
select one before installation .
Please take real area's climite and situation into account .
In snowy, rainy, dusty places should adding much more units of solar panels than sunny equatorial area .
(3)
Whole components and parts for off grid power system includes :
Solar PV Modules, Mounting Rack Systems, Electronic Controller, Batteries, Meters and battery monitor, Inverter, Cables…
A) Solar Panel Module Arrays which offer main power charging for battery bank . Can be a group in optimized direction on roof tops, grounding even on RV … 20 years warranty with little maintenance .
Mono vs. Poly crystalline solar panels , there are advantages and cons for these most common PV modules for choose .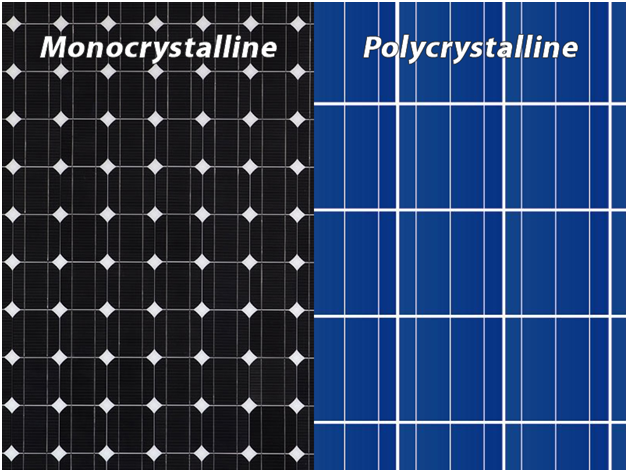 B) Solar Mounting System which fixes solar panels in portrait / landscape arraying . All using qualified material such as anodized AL-6005T5 aluminum hardware, SUS 304 stainless steel clamps, good quality aluminum rails, carbon steel poles … Make sure PV modules firmly install to building roofs, slope ground, or vehicle tops . Usually we should take max snow loading factor in severe cold area and take max wind loading factor in coastal region
C) Charging Controller which receive sun power / prevent damaging / auto stop over charging to battery bank .
MPPT ( Maximum Power Point Tracking) models are recommended purchase from Solar Parts & Components website .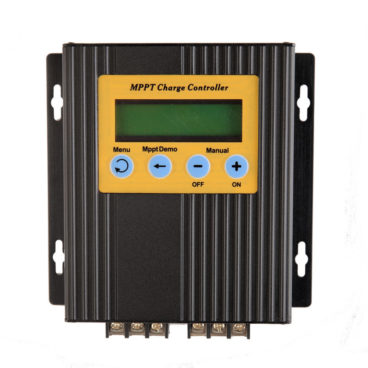 D) Battery Bank : Storage / Giving DC energy . GREEN battery units / reasonable circuit connected / fuses protection / good heat dissipation / waterproof class cabinet are essential .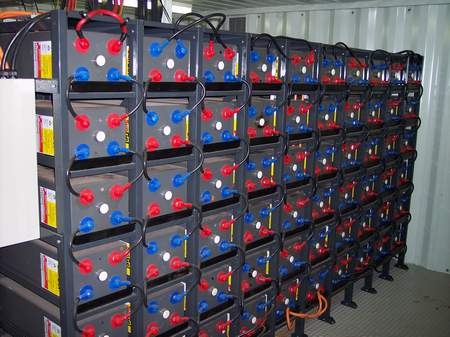 E) Inverter : Convert batteries' low voltage ( 12V / 24V / 36V / 48V ) into standard city AC voltage ( 110V / 220V).
Many inverters can also be a charger . If there is AC power from outside like gasoline generator / city power put through . It can be a battery charger
and input AC power directly .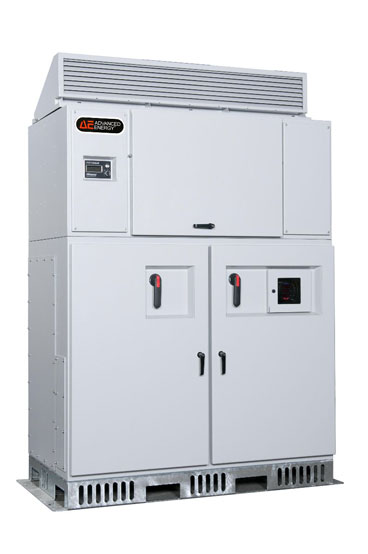 F) Matched fuses and circuit breakers in off grid solar power systems are MUST in protecting whole system safe and prevent from over duty loading .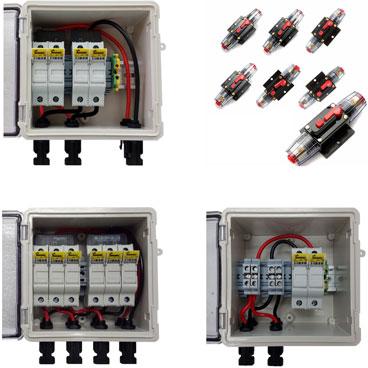 G) Meters : check and monitor digital data for battery charging / power comsumption / solar panel power generate status … Please do read them regularly, warning any exception codes, keep whole solar off grid
power systems works well . Nowadays some manufacturers can upload database to internet, customer can browse in mobile phone conveniently .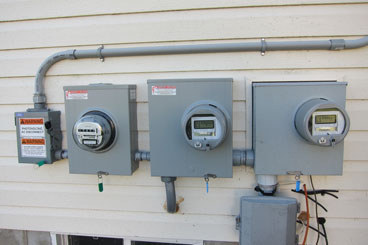 Welcome get more details from www.SolarPartsComponents.com for this off grid solar power systems for farmhouse, home …