"How do I ground my solar system with grounding kits?" As a professional Solar panel grounding kits factory, Our customer service often get the similar question. Below are some of our answers, hope can help you.
Q:
"If we use these solar panel grounding kits,
Will the length of grounding cable required for installation be reduced?
Are we only required to connect the earthing cable to the last rails and no need to other rails and solar panels?"
A:
"How you ground your current pv system?Any photo or files would be great for our understanding."
Q:
"I run surface grounding wire for each solar panel, shown as below of my draft"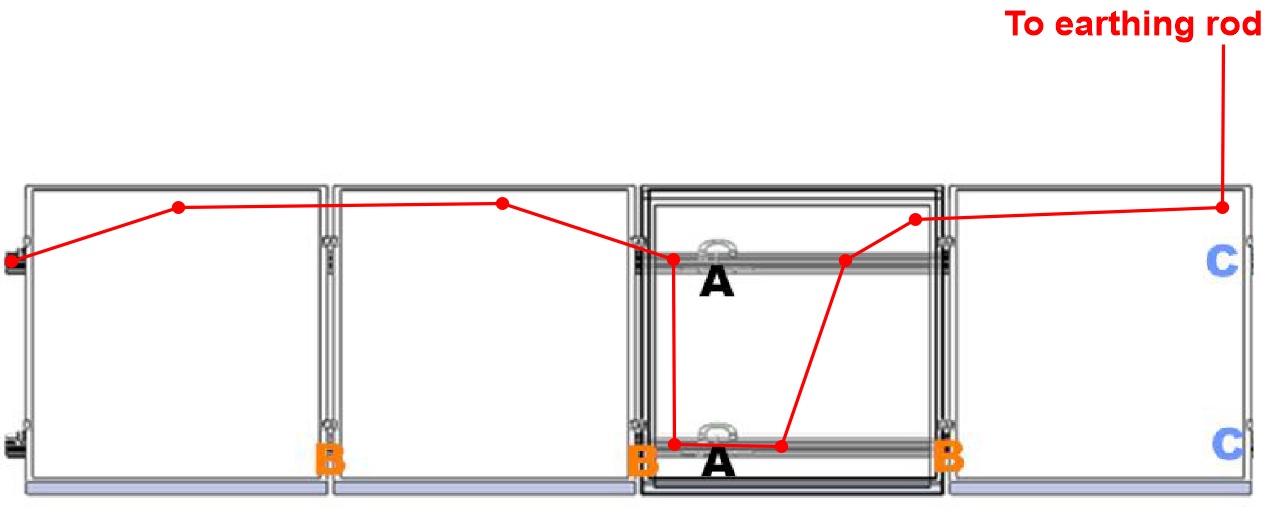 "You can use these for grounding,It is no problem.Just you can connect each pv panels and then to ground, but we don't ground like yours"
Q:
"So how do you ground?"
" Ours don't need cables.We use our grounding components like the picture above."
Q:
"What are the advantages of using grounding kits for solar mounting system?"
A:
"For large scale, it will easy for operation and save installation time."
Q:
"So do u sell grounding components for solar mounting system?"
A:
"Yes.
Factory direct, competitive price, welcome to inquiry from us "